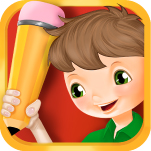 Bud's First Words
Join Bud on a journey through his house, school, city and around as he and his friends go from place to place to learn and review everyday sight words used in English for naming things. There is a long list of vocabulary for the children to learn and practice.
More >

Also available in other languages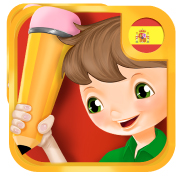 Español (Spanish)
Aplicación educativa increíble para niños que les permitirá aprender palabras básicas cotidianas, aventajándoles a la hora de hablar y leer con fluidez. Esta aplicación no sólo les enseñará  palabras, sino que también fomentará la comprensión y capacidad de pensar de las mentes jóvenes. Todos los días aprenderán nuevas palabras y serán capaces de reconocer objetos a través de imágenes, textos y los lugares donde estos se encuentran.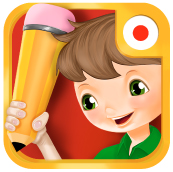 日本語 (Japanese)
子供が流暢に話し、読む際に有利な滑り出しを与える毎日の基礎単語を学習するべき驚く教育のアプリである。このアプリは言葉を教えるだけでなく、若者の心の思考および理解を促進する。毎日、新語を学習し、絵、テキスト、および見つかる場所によってオブジェクトを認識することができる。アプリに含まれた場所は寝室、浴室およびさらに多く。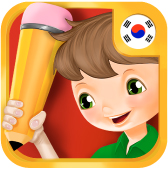 한국어(Korean)
남보다 일찍 유창하게 말하고 읽게 이끌어 줄 일상 기본 단어를 배울 수 있는
어린이를 위한 놀라운 교육 애플리케이션. 이 애플리케이션은 단어를 가르칠 뿐만 아니라 어린 지성들의 이해와 사고를 촉진시킵니다. 그들은 매일 새로운 단어를 배우고 그림, 문자 및 그것들이 발견되는 장소를 통해 사물을 인식할 수 있을 것입니다.